How To Move Furniture?
Relocating and loading can be a difficult task if you don't want to hire professional movers. You may ask yourself how to move furniture. Moving heavy furniture can be dangerous to your property and more importantly to yourself.
Here are some tips and tricks to handle furniture like a pro! Before you start, make sure that you have the following moving equipment with you. These are simple to use and will help make your move a little easier.
Equipment To Move Furniture
Furniture Blankets (moving pads)
Plastic Wrap (Saranwrap)
Dollies and Furniture Sliders
Furniture blankets are highly recommended. Using furniture pads (moving blankets) will prevent damage during your move. First, you will need to wrap each furniture piece with a moving blanket. Then secure the pad in place with plastic wrap. Furniture blankets can be rented at your nearest U-Haul Dealership.
Use Furniture Pads to Protect Your Home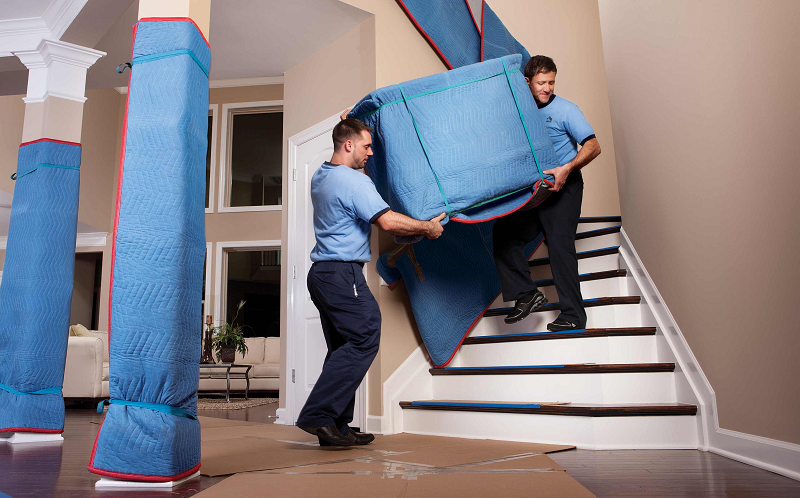 Using furniture pads provides additional protection for your floors and doorways. You can do this by securing blankets on stairways, floors, and even inside your moving truck. As an extra tip, if it's raining, place a blanket over the moving truck's ramp to avoid slipping.
Lifting Straps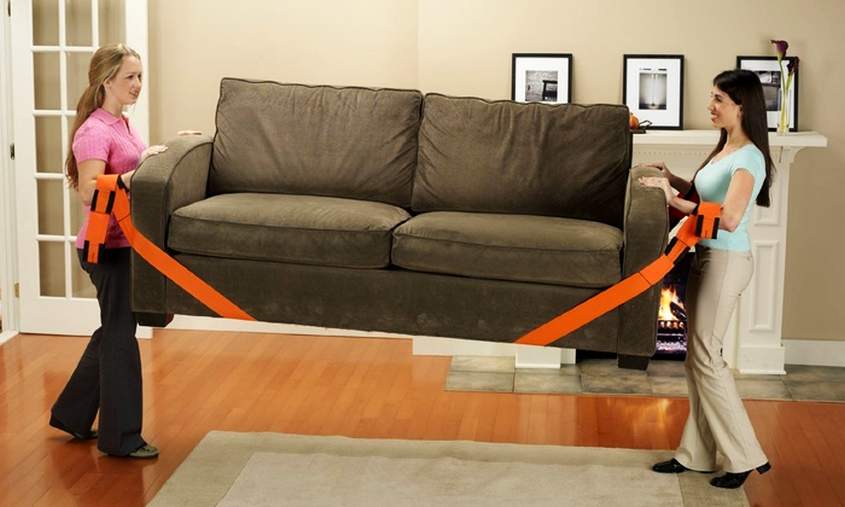 Using lifting straps will make the job way easier. They are convenient to use, adjustable, and can be used with different-sized furniture pieces. Furniture lifting straps make it easy for you to carry heavy furniture from one room to another. Moving straps provide leverage to help take some of the weight off your back.
Furniture Sliders
Use furniture sliders and dollies to make the moving process easy. Furniture sliders reduce friction by gliding it across the floor, plus, they also work great on carpet.
Tips to Safely Move Your Furniture
After you pack everything, follow these simple tips to have a trouble-free experience.
Ask For Help When You Move!
Moving tall dressers and cabinets is not a one-person job. It is always better to have a helping hand to stay safe, especially when you move heavy objects. The person helping you will distribute the weight and can keep an eye out wherever you can't see. The more the merrier!
Moving Up or Down Stairs
Stairs are always a challenge when moving big items. You will need someone to help you with this tricky task. Carry the piece in a way that each person can hold it from the opposite ends. If the furniture is too long you can stand it longways up. Remember to make your way down the stairs very slowly and carefully.
Breakdown the Furniture as Much as Possible
Break down your furniture into smaller individual pieces. Breaking down your furniture will benefit you by making it lighter and easier to carry.
It is essential that you empty out the furniture before anything else!
Dressers: Remove drawers and mirrors.
Sofas: Depending on the design, it may be possible to remove the back or footrest.
Moving is not just about packing. Whether you need to move down a few streets away or across the country, the way you load your moving truck will make a huge impact! Load the heavy items first such as appliances, couches, dressers, entertainment centers, etc.
Place boxes, luggage, or odd-shaped items on top. Mattresses should stand upright. If you are going to put furniture on top of each other, remember to use furniture blankets.